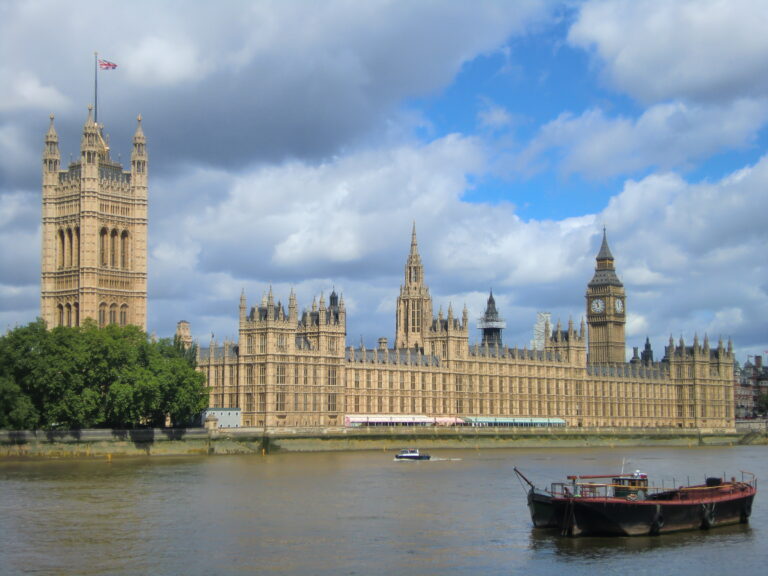 A couple of weeks ago I visited London for the weekend. It was my second visit. The first visit was with my mom and our intention was to be a genuine tourist and explore the city. Last time I was visiting a friend. That's it.. No other motive, no other plans.. just visiting her.
Apparently that's not much of a plan, and if you want to spend a full weekend there you're going to have to come up with some ideas, otherwise you'll just sit around doing nothing.. and that's a waste of a good trip, right? But what to do?? There's actually TOO MUCH to do in London, which makes it all the more difficult to make a decision.. So here's just a small summary of the things I saw in my 6 days in London, just to help you on your way 😉
Sights
London has a very rich history and therefore a lot of impressive buildings. Of course you can see Parliament Square and Buckingham Palace. But did you know that you can actually go INTO Buckingham Palace in August and September, when the royal family is on holiday? It does cost a pretty penny though, so it's up to you to decide if you think it's worth the effort.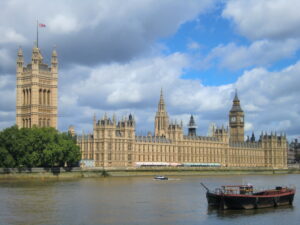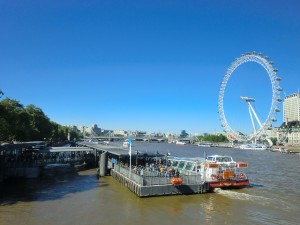 The Tower of London is one of my favorite sights, which I've written about before (check this post) The Tower and nearby Tower Bridge are really cool and especially the Tower of London can keep you occupied for a decent few hours!
Another beautiful sight is St. Paul's Cathedral. This is an immense cathedral with a little park next to it, used by locals as an excellent lunch spot. I reckon the inside of the cathedral is beautiful as well, but for a whopping 18 Pounds entrance fee I dare say that I can't be bothered to investigate.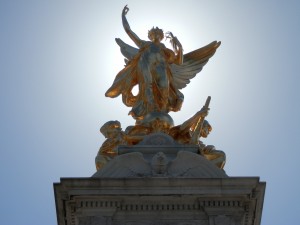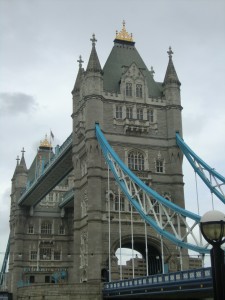 Atmosphere
There are a lot of things to do in London, that don't necessarily require as much money as the options mentioned above. Especially all the different markets can have a great atmosphere and vibe. Check out the Borough Market for a cool authentic farmers market, or go to Camden Market for a little more extravagance. It's no haute couture or expensive, it's just an enormous eclectic mass of people and stalls and shops and everything. Your tummy will be happy if you go to one of the many food stalls, catering to all the different kitchens the world has to offer. As the market is enormous, take some time to see all there is to see.
Camden in and of itself is a great area anyway. If you're done with the market, you can walk about the area in search of a few cool pubs. For example it has Europe's largest pub (possible the world's largest pub?) and a Brewdog Pub (if you're not familiar with the brand: look it up, it's amazing!)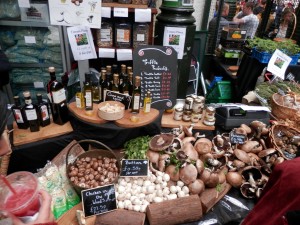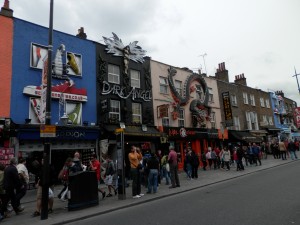 A few other great places to pick up some atmosphere are Trafalgar Square and Covent Garden. Both places have a lot of street entertainment and if the weather is decent, there will be a large crowd around. Trafalgar Square is more about sitting around and relaxing, while Covent Garden offers a lot of places to eat and drink (and shop) as well.
Culture
I'm a massive Harry Potter fan, so for me, a trip to London isn't complete without a visit to the Harry Potter Studio. It's just outside of London, but with an excellent train connection to get there. Even if you're not a massive fan, but can appreciate the beauty of a film studio, I'd check it out. More details are in my previous blog about the studio. 
Museums are also a big part of London culture. There are actually quite a few large museums, most of which don't charge any entrance fee. I personally haven't visited any of them. That's not due to lack of interest, but whenever the weather is good, I prefer to spend my time outside. If I ever visit London with shitty weather though, I'll definitely spend my time at the museum.
Extra
Now this is all just a very small summary of things to do and see,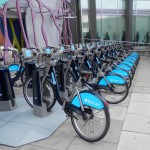 and it's nowhere near everything London has to offer. If you want to get a good feel for the city: rent a bicycle and cycle around the city. There's a cool loop from Buckingham Palace, past Parliament Square, following the river to the Tower Bridge and back to Parliament Square. This will take you past all the major sights that the city has to offer, but at your own pace. Bike rental is pretty easy and quite cheap as well, so if it's dry outside, I'd say it's a decent option to consider. Another option would be to buy an Oyster Card (Visitor Cards are cheapest) and travel by Underground. The
connections are good and frequent, and as a bonus: it doesn't rain
underground 🙂