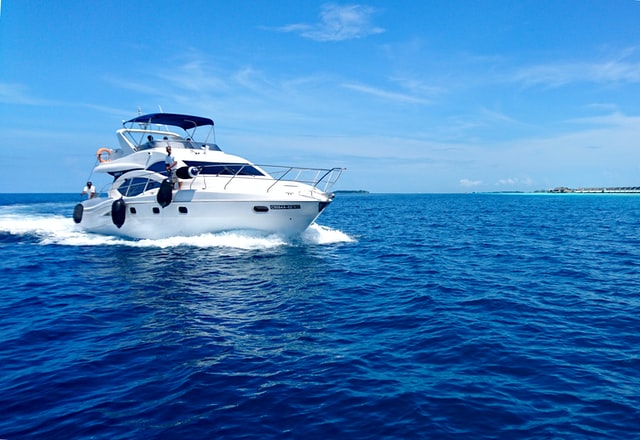 Sailing is an increasingly popular form of active recreation and sport, which today is available to people of all ages and incomes. Just imagine: a splash of the salty sea, a light breeze, picturesque shores on the horizon slowly moving away in the fading rays of the sunset and you are at the helm of a snow-white yacht. Is this not a feeling of complete freedom and boundless happiness!
If you are reading this article, it means you are a yachting enthusiast and you are getting closer to your cherished dream – buying a yacht. This article will help you find answers to questions leading to an informed decision on owning the yacht of your dreams. Choosing a yacht is always a compromise.
Let us take as an axiom the statement "A perfect yacht has not been built yet, but the best one is the one owned by you" and then a part of disputable questions will disappear by itself. A yacht is like a woman. On some minuses and disadvantages we are ready to turn a blind eye, if in general we are on the same wave with her. Choosing the yacht of your dreams is important to make the right choice. And we will help you to do it. Playing in a casino.forum is also a risk, it's up to you to decide.
Let us start by setting priorities and answering the following questions:
Question: Does the size of a boat matter for me?
Answer: The size of the yacht is an absolutely individual matter: big 47′ yachts sail alone around the world (Tomasz Cihocki on Delphia 47 in 2014) and 27′ yachts sail around the world with a crew of 4 people ("Berserk"), and enthusiastic yachtsman Evgeny Gvozdev built a 3.7 meter long boat on the balcony and successfully navigated the globe without complaining about discomfort.
Smaller size means lower speeds and comfort levels, but also ease of operation and low maintenance costs. Yachts up to 3.5 meters in width can be transported on a trailer with a permit, but without an escort. Small yachts can be stored on a trailer and in specially equipped parking lots or even in parking lots. The inhabited part of such yachts can be different: from a small locker for beach accessories up to a full-fledged cabin. Modern yachtbuilding has made great strides in terms of boat ergonomics and habitability. A 29-footer can be remarkably comfortable, with three full-beam staterooms, a head and shower, and a man of 185 cm tall can stand upright in the stateroom.
The most popular size, because of the price-size-comfort level-moatability combination. Usually it is 2 or 3 cabins and 1 or 2 galley staterooms. A crew of 2-4 people will feel more than comfortable. But you can accommodate 6-8 people if you wish. This size will accommodate a full-fledged galley with refrigerator, oven and sink. The cockpit will be quite spacious, with space in the bow for sunbathing and a small swimming platform in the stern.
Even an impressive sized boat can be so equipped that you can easily handle it by yourself. There are all sorts of auxiliary systems for this – furling sails, autopilot, and more. Yachts 40-47 feet are a favorite size for solo cruising, even non-stop. The large size gives that comfort of being at sea that makes cruising at sea an enjoyable voyage. There is no difference in handling between a 34-foot and a 47-foot boat. Both can have a seaworthiness class A – ocean. It's just a matter of budget and the tasks at hand.
Size matters when buying a boat. It is important to decide on the budget, the number of crew and your comfort level preferences. A large sailing yacht means a high level of comfort, good seaworthiness and prestige. In addition to comfort and prestige, you get more sophisticated systems and equipment, the maintenance of which will require large financial expenses. Monthly maintenance and winter storage costs will also increase.
And I should say one more observation: as life shows, big yachts are not so popular. The bigger the boat, the more troublesome it is to organize a trip, which turns into the whole expedition. Go through your friends' boats and find your "golden size" so that ease of lift and passion for adventure will not fade in the future.
Question: What kind of boat: motor, sail or power-sail?
Answer: It is inherent in human nature to be constantly moving forward. Time dictates forward movement at ever increasing speeds. The progress in yacht-building does not stand still and goes on the way of speed increase.
In order not to make a mistake in choosing a yacht, try to sail the yacht of the chosen model for about a week. To do this, you can choose and rent a similar yacht on a yacht rental service such as the Sailica website.
Racing, cruising-racing or cruising yachts – which one to choose? Racing or cruising? In general, the rule of thumb is that an increase in boat speed is inversely proportional to the level of comfort on board. The purpose of racing yachts is to be fast. Therefore, the comfort of crew accommodation and sturdiness is given less attention. The interior decoration is the most ascetic. The designers, counting on the higher qualification of the crew, reduce the yacht weight, strengthen the elements of the hull constructions to achieve the maximum power-to-weight ratio. On the other hand, racing yachts are equipped with elements extending the range of adjustment and adjustment of sails to make the boat go fast in the whole range of winds. Voyage yachts are built strong, sometimes heavily, with navigation and communication aids, space for crew rest and recreation, and water and fuel tanks if the yacht is to be used for long distance cruising.
The line between a racing or cruising yacht and a cruising yacht is very thin. When comparing sailing yachts you can get into racing odds, IRC and ORC systems, mast height and sail area. Changing the equipment of the yacht you can chase after higher speeds if the speed increase in half-knot is principal for you. Choosing a yacht, ask yourself a question: should the trip turn into a race?
When choosing a motor yacht you should clearly understand your priorities, making a choice between: sport, flybridge or trawler. If your priority is to cruise away from the base – look for full-fledged cruisers with strong hulls, good sailing equipment, with a high level of comfort on board and the contours designed specifically for long voyages. And when you really want to race, you can always do it among the yachts of your class.