What do I need to know about renting a car?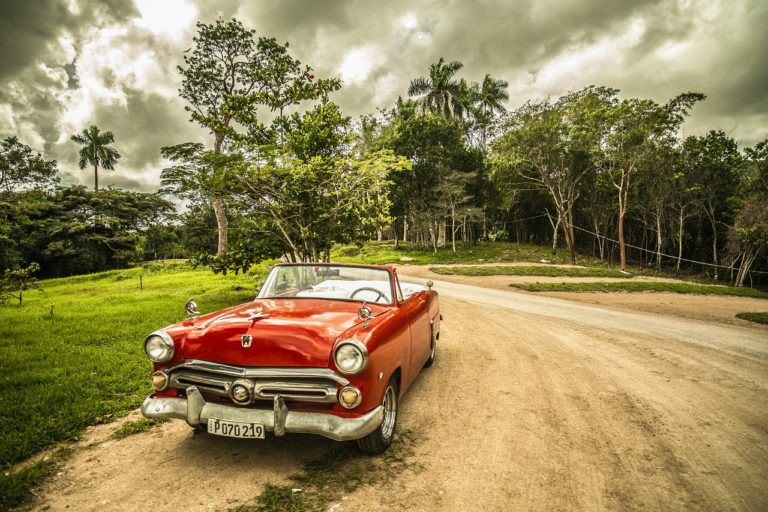 If you come abroad and rent a car, you can not think about train schedules, public transport stops and inconvenient transfers. With a car you are your own boss and you command all the places where there are roads. But many are confused by the rental issue. We decided to find out how to book a car and what tips will help organize a great road adventure.
What documents do I need to rent a car?
Passport.
National and international driver's license. On the Internet they often write that they give a car without an international license. This is true for most European countries and the USA, but refusals may also happen. In Arab countries, they will not give you a car without an international driver's license at all. So don't take the risk, what for do you need disappointment in traveling, the more so that international driver's license is now issued under a simplified scheme without medical certificates.
A credit card. Be sure to embossed, that is, the name and last name on the card should be engraved in convex letters – this means that the card is not electronic. Debit cards are also accepted, but it depends on the rental company's policy. It's better to get a credit card, because in the event of a blocking of funds, they will freeze the bank's money, not yours.
You might also like: https://transferairport24.com/nice-nce-to-city
I first decided to rent a car in Croatia, and it was one of the best trips ever! In fact, even the most budget car will give you an unforgettable experience of the trip, because you can do more than just one city. And it will give a greater insight into the country. In many European countries to get to some places by public transport is simply impossible – you need to take a tour or check the schedule of public transport and limit yourself in time. A car allows you to choose where and when to go, and not to drag heavy suitcases.
While looking for a car you'll probably meet magically low prices, but do not rejoice – pay attention to the details:
Kilometrage. The low price may be due to the small included kilometer, that is, you will be limited in movement and will not be able to travel more than a certain distance. You can increase the kilometerage only for an additional fee.
Insurance. Basic insurance can be with a large deposit and a large deductible. A deductible is your financial responsibility for damage to the car or theft. So, if the deductible amount is 300 euros, and the amount of damage is all 500, you will pay only 300. In 99% of cases, insurance with a deductible are included in the price. As a rule, the deductible is high in basic packages, but there are several types of packages. So pay attention to what insurance and deductibles are offered by your renter.
Payment on the spot. In this case, you pay for the car at the rental company's office when you arrive in the country. The price with on-the-spot payment may be lower, but keep in mind that usually it is a price excluding VAT, so add about 22% of the price to get the final price.