Diving the Similan Islands: diving heaven!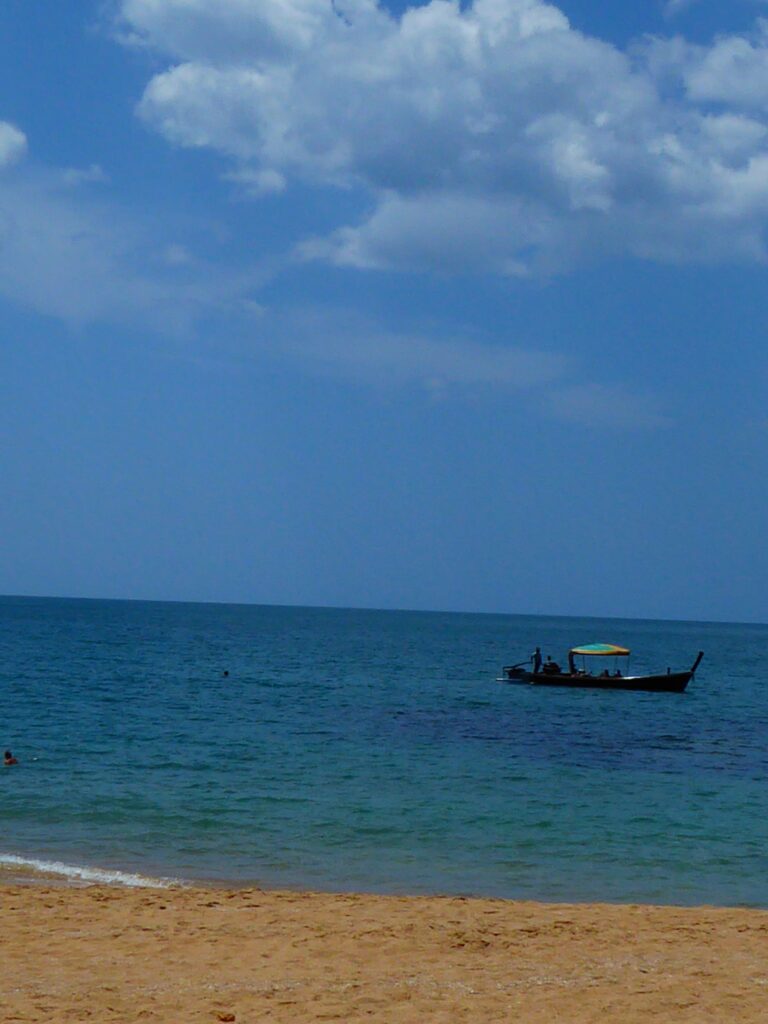 So imagine yourself backpacking.. you're a certified diver.. you hear of a place that is supposed to be in the top 10 diving spots in the world.. what do you do? Yes, you are right: You go diving!
That was my main reason to go to Khao Lak: it is the gateway to the Similan Islands.
Now I have a lot to say about diving in the Similans, but let me first praise Khao Lak: it is an absolutely lovely place! It has a great, beautiful beach where you can just hang out and relax all day, with good food, nice beds and free wifi! Everything a backpacker needs!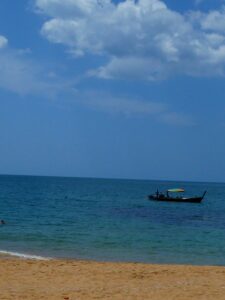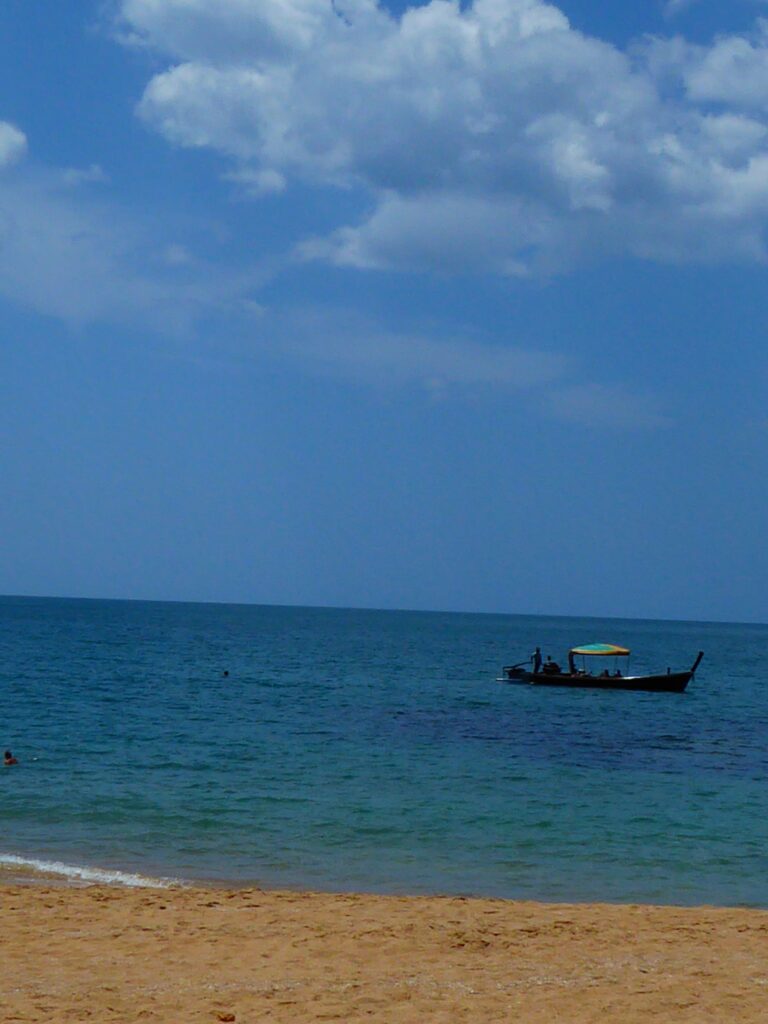 My hostel was also amazing: I was so impressed that I convinced 3 of my dive buddies to come stay there after our trip, and they loved it just as much!
The weird thing about Khao Lak is the history: it was partly destroyed in the 2004 tsunami, and if you've seen the movie 'the impossible' you will know all about what happened in Khao Lak back then. But now there is hardly anything to remind you of the sadness.. Yes, there are monuments and sights you can visit, and there is a tsunami evacuation protocol in place, but other than that, you won't notice anything. Just a chill and lovely vibe!!
So on to my diving!
When I got to Khao Lak, I wanted to do a liveaboard trip to the Similan Islands. A liveaboard is where you spend multiple nights on a boat and they sail you to several dive sights. I wanted to do 2 nights, 3 days as I did in Australia. But all those trips were fully booked. The open options were either to do day trips, or to go for a longer period of time.. Yes, you guessed it: I chose to go longer! 4 days and 4 nights it was!
For those of you who know me well, you'll know I always get seasick.. This trip was not an exception unfortunately.. Luckily though it didn't last the whole trip and I felt fine most of the time!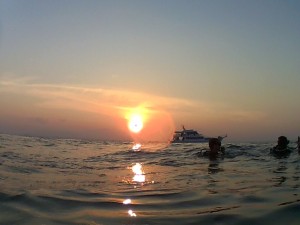 During our 4 days and nights we did 15 (!) dives, at sunrise, sunset and everything in between.. We were roughly woken up by our instructor at 6 a.m. every day to get started.. Imagine a girl with a Spanish accent knocking at your door shouting: "Gooooood morning, Waky waky!! Briefing in 10 minutes!!" I've had better mornings 😉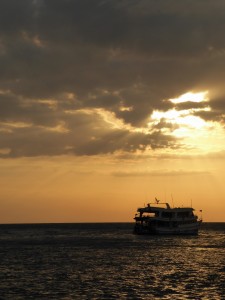 But it was all worth it! The Similans are gorgeous! Lots of coral, enormous numbers of fish, and of course the big stuff: Manta Rays!!! Those creatures are just amazing!!!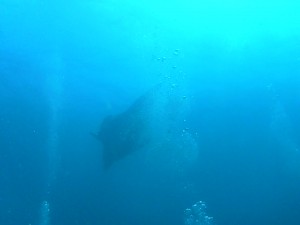 And in between diving we were dropped off on some deserted island, where we could just enjoy the paradise.. We even invented a new game: aqua-coco-nuts.. Really cool way to spend an hour on a tropical beach 🙂 Who needs to bring a ball or a Frisbee, if you can just play with coconuts??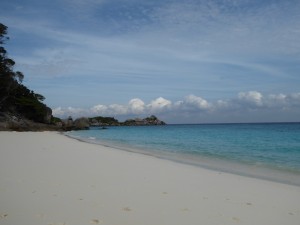 So the diving was amazing, the surroundings were amazing and the people were also amazing!! The only drawback was that sometimes some dive sites were too busy: we literally saw schools of Chinese divers grabbing on to the reef to stop from being pulled in the current.. (if you don't know diving: touching the reef is an absolute diving-sin and actually pinning hooks in there to hold on is just simply idiotic.. just so you know!)
After every dive you fill in your divelog to register what you did, what you saw etcetera.. The school of Chinese people made it in there.. So did a grouper that looked like a leopard shark with bad skin (we were hoping it was a shark, that would have been cool… very disappointed that it was only a grouper), the manta rays of course, porcupine fish (see below) and lots and lots of other cool stuff! We even came up with an underwater dance to do during our safety stop on each dive.. you don't want to get bored of course 😛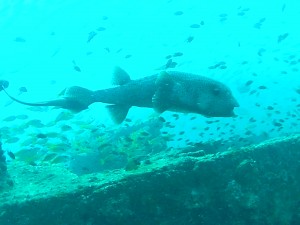 All in all amazing!! The diving in and of itself was really cool, but the people on our boat made it especially worth while, what an amazing group of people! AWESOME!!