Spend a day at Sea Aquarium Curacao instead of the beach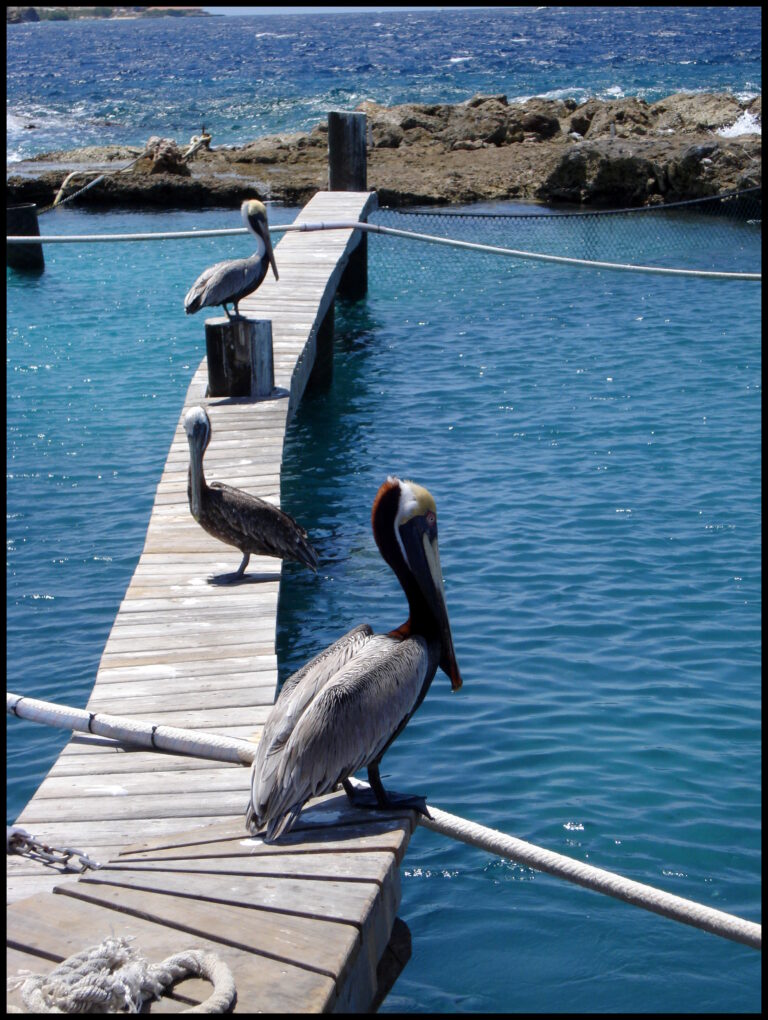 Curacao, part of the Dutch Antilles, is a beautiful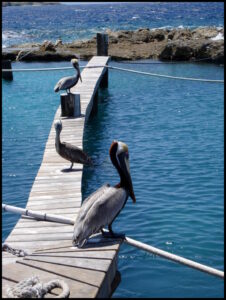 island in
the Caribbean! It's mainly interesting for a relaxing, tropical holiday spent on the beach and in the water.
But even for a relaxing holiday on the beach, you sometimes need a bit of diversity to spend your days. An excellent day-trip is to go to the Sea Aquarium, which is located on the coast south of Willemstad.
The name of the place says it all: the Sea Aquarium. No pretense, no need to come up with a hip, enticing name: just say it like it is. This is pretty much the basic mentality in Curacao and it creates a lovely and relaxing atmosphere throughout the island.
The Sea Aquarium offers a variety of things to see and do.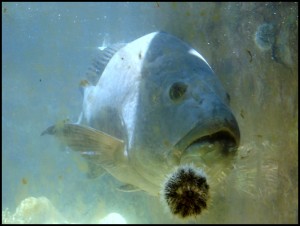 Of course there is the basic aquarium where you can see loads of beautiful sea creatures.
Some not so beautiful or even a bit scary, like this fish>>
There are a number of trained dolphins and shows are
given at intervals throughout the day, varying in size and
experience of the dolphins. There are also shows with
sea lions, which in my opinion always provides a bit of
comical relief as well.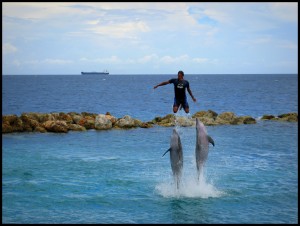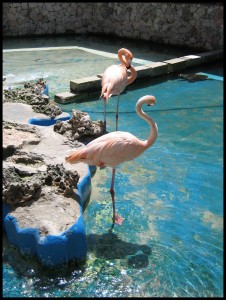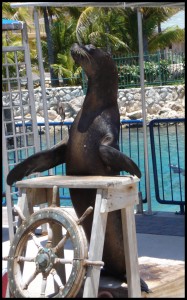 If the dolphin shows have not quenched your thirst for
dolphins, you could also book a dolphin swim, which can
be cool, depending on your expectations.. I did a dolphin
swim as well, and you can read my blog post about that
one if you follow this link.
And then there are the sharks..
The Sea Aquarium has a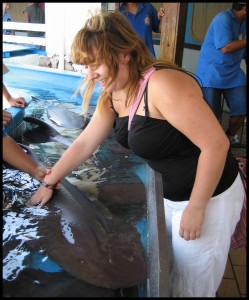 large group of nurse sharks, which you can pet and feed (with strict supervision of course!) I'm not easily frightened and I like my beasties, but I also tend to underestimate most animals.
But once you've held a skewer with fish in front a nurse shark and heard their jaws snap shut with the force of a small rocket, you'll know better than to cross those animals! I found it to be very impressive, although a bit sad to see all those sharks huddled up together in a small basin when it's time to feed them.
All in all I enjoyed my visit to the Sea Aquarium. It's a very
relaxed, open complex where you can roam around,
explore and enjoy the view.
A very nice alternative to spending another day at the beach!