North Thailand: between temples and dust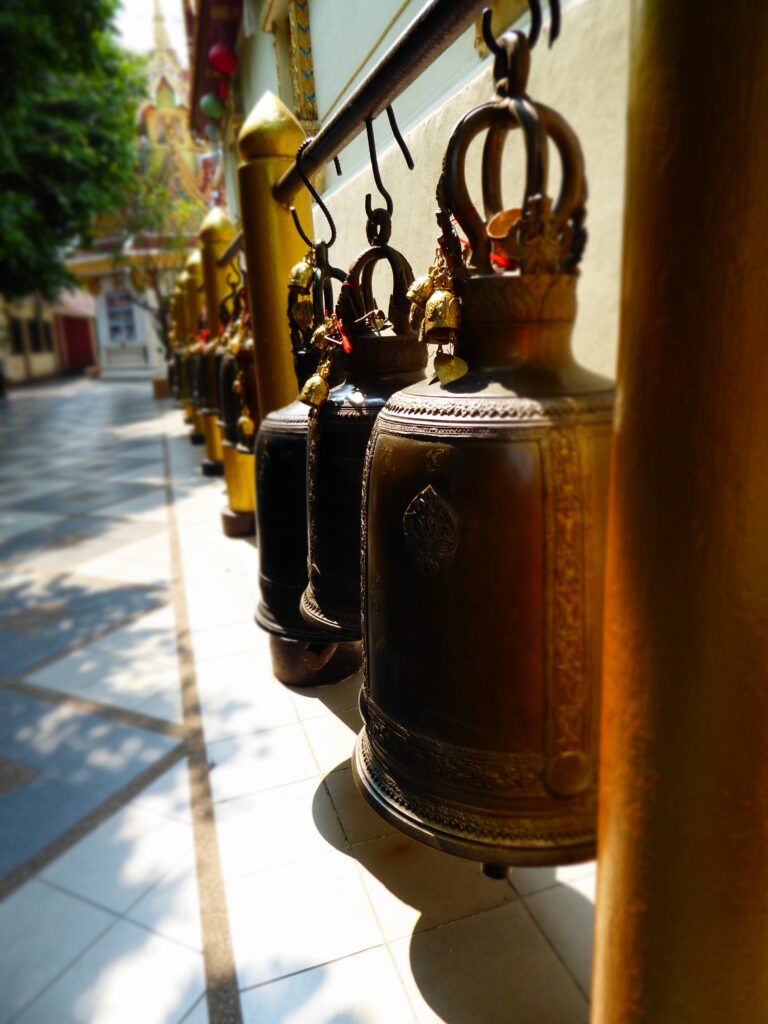 So the last couple of weeks have flown by..
The last thing I wrote on this blog was about Railay, which now is already a few weeks ago.. or so it seems.
After Railay I went on a day-trip to Ha Long Bay. You go on a speedboat to several islands, and as an addition you can choose to go kayaking: I obviously chose to do that. The taxi-ride in the morning didn't really set the mood: a fighting French couple and a lot of Chinese people.. and also a Dutch couple.. When we got to the harbor, I went up to the Dutch couple for a chat.. That's when we found out that we knew each other!! The girl (Nina) and I had been friends 15 years ago! We hadn't even recognized each other!
Funny how small the world can be, right?
So during the day, I hung out with them.. Catching up on old times and enjoying the beautiful surroundings. It really was a great day!
Next day I flew from Krabi to Chiang Mai. It's about 1h45m flight, which is a lot better than a 16 hour bus! Chiang Mai is known for its Old Town, which is the city center and home to an enormous amount of temples. And it's also home to the Myanmar consul, where I wanted to get my visa for Myanmar.. I had to wait for several days before the visa was ready, so I took the time to explore Chiang Mai, see a lot of temples and catch up on my laundry.. (unfortunately that's a chore you still need to do when on holiday)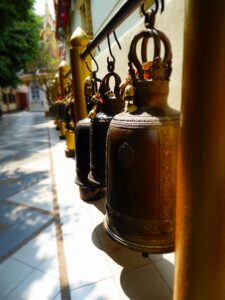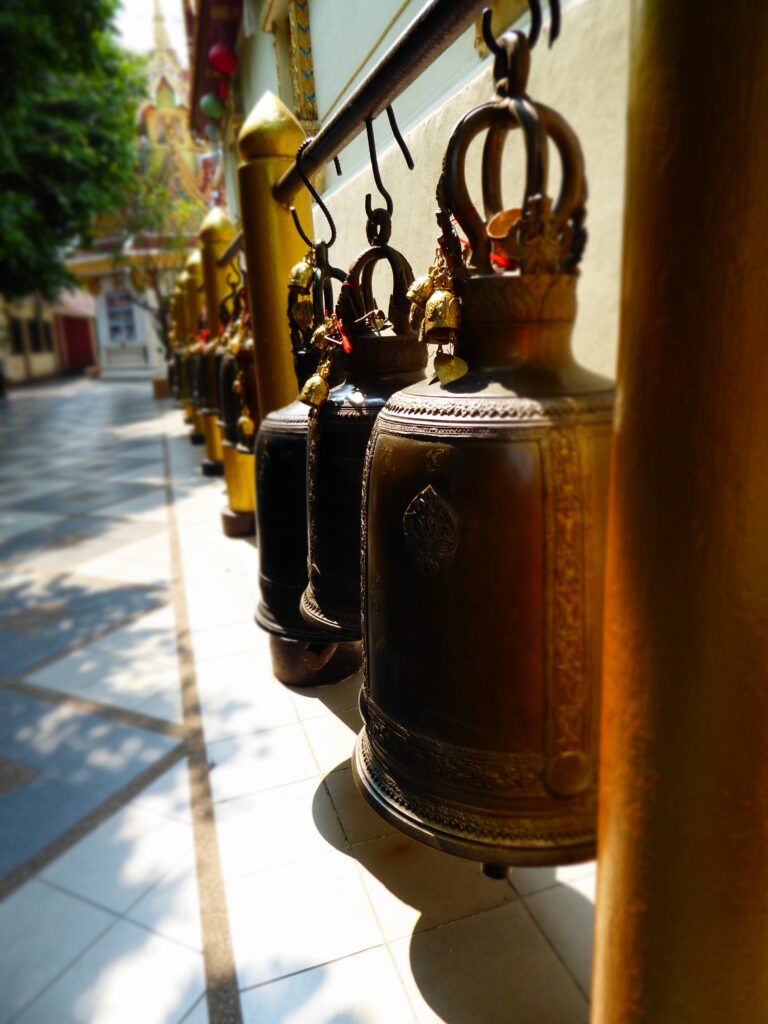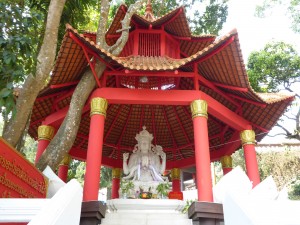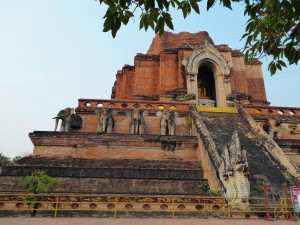 When I finally got my visa (YEAH!!) I left to go to Pai. This is a small town, with a great vibe.. the place is filled with backpackers, often of the hippie-variety. Great laid-back atmosphere, very social and good fun.. But also dry.. really dry! Apparently this region hasn't seen any rain in a while, and now the hot season is just about to start, so no improvement coming just yet. So Pai is literally dusty.. Everywhere.. We went to see some waterfalls: nope, they were dry… We drove through the jungle: not even a lot of green, mostly brown and DRY.. Even the sunset looked dry! Add a nice temperature of 38.4 Celsius to that, and you have yourself a climate in which nobody really wants to do anything. And that's exactly what we did!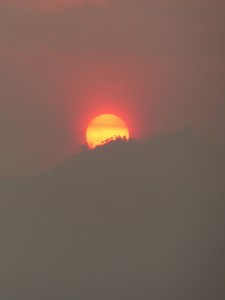 I spent 4 days in Pai, just chilling, having fun and getting a new tattoo (Cross Tattoo really is awesome) and for 1 day we rented a motorbike to explore the area. Finally, I could drive a Honda again!! I had been looking forward to this for a while!
It was a bit different than back home though: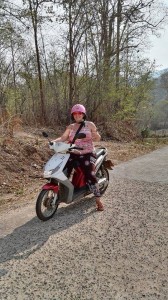 But hey, we had a good time and nobody crashed anything (even though Sanne's rear wheel was actually loose) so it was all worth it.
Now I'm back in Chiang Mai, making my last arrangements to leave for Myanmar tomorrow.
Can't wait to see more temples and dust there!!