Discovering a ruined temple called Wat Phou, Laos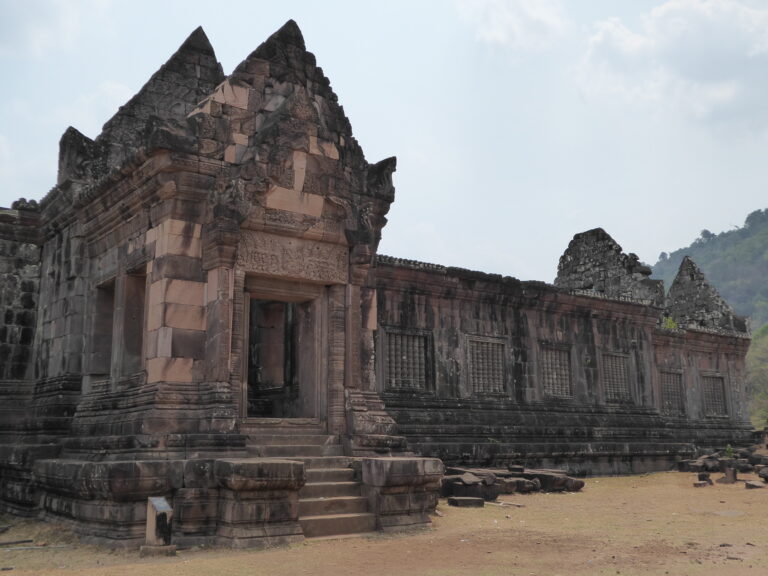 Wat Phou is a ruined temple complex in the South of Laos. It's about 8 km South of a town called Chempasak, but you can also visit it as a day-trip from Pakse.
I was staying in Chempasak, so I rented a motorbike to go there. It should be pretty easy to find: just follow the road down from Chempasak until you can go no further: there is the entrance to the temples..
But to me, it looked a bit weird: I saw a giant fence, no temples whatsoever and a big pool of water, so I figured that I should drive around a bit to find the way in..
So I left the road and drove onto a dirt road.. I drove around a bit, and then some more, without really seeing anything except some large structure in the background that was not anywhere near the road..
Finally, after about 10 minutes of dirt road, two nasty unstable structures that were called 'bridge' and getting my bike stuck in a lot of dirt, I saw a fenced-in area. I parked my bike and went in.
It was not Wat Phou… It was another small temple that had once been very nice, but long since had crumpled and was left to the elements. It was nice to look at, but not at all impressive.
After a little browse, I got back on my bike and continued on my way. Maps.Me had informed me that I needed to turn back to find Wat Phou, so that's what I did.
When I drove back, I suddenly saw another fenced-in area, with a gate and a ladder to go over the barbed wire. I parked my bike again and went over the ladder. I came to a ruined structure, that turned out to be Wat Phou!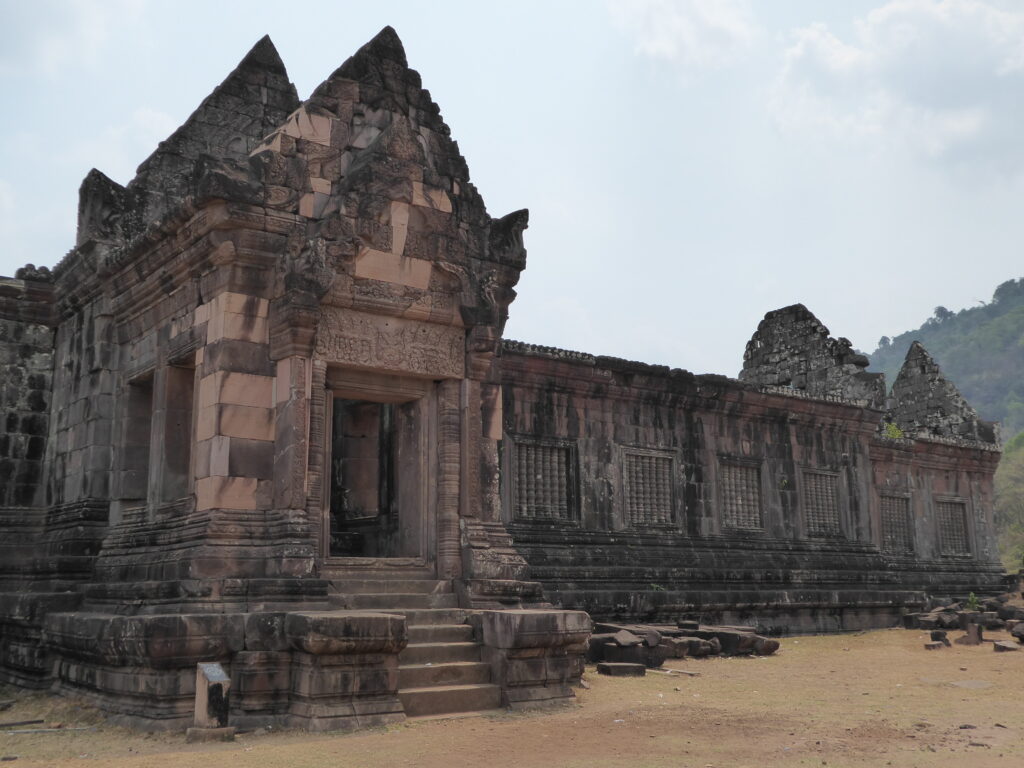 Apparently, I had just found the employee entrance, which got me in free-of-charge.. (Usually you pay 50.000 Kip, which is around $ 5,- ) That was a welcome surprise 🙂 (The gate I had passed on my way up turned out to be the official entrance after all)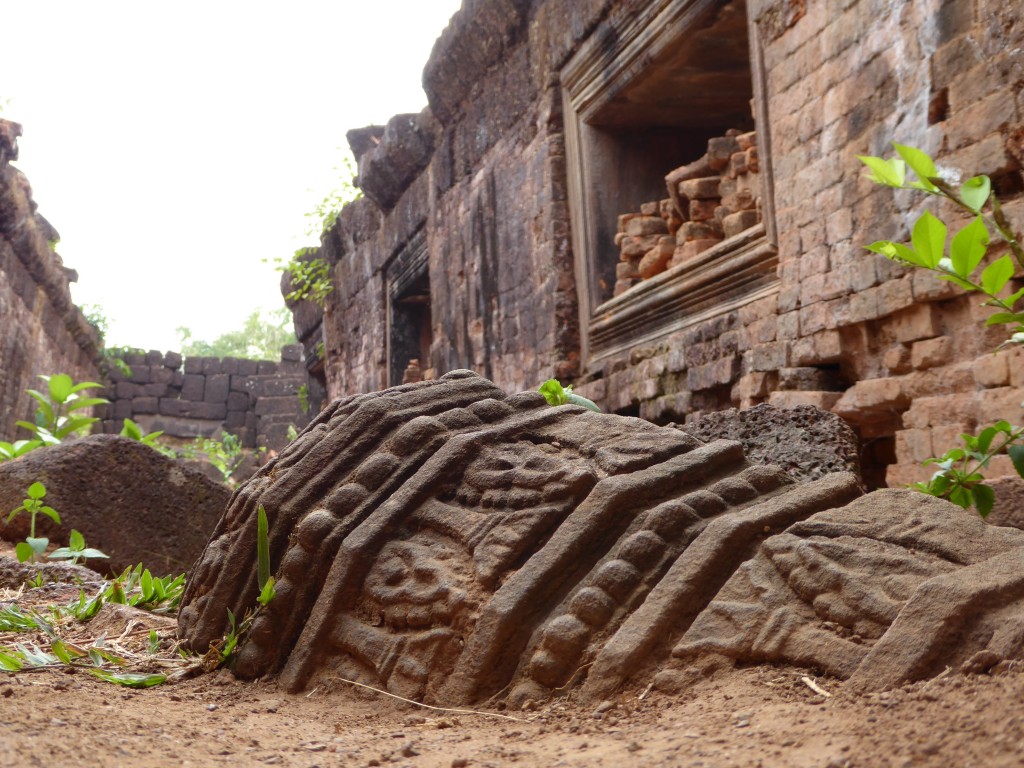 So from the way I walked in, I could see short ladders and construction tools. Apparently, this side of the complex was being restored. I climbed a few of the ladders and explored the complex. Only when I descended the ladder on the other side of the complex, did I notice a sign saying 'do not enter'… Hmmmm.. a little bit late for that now..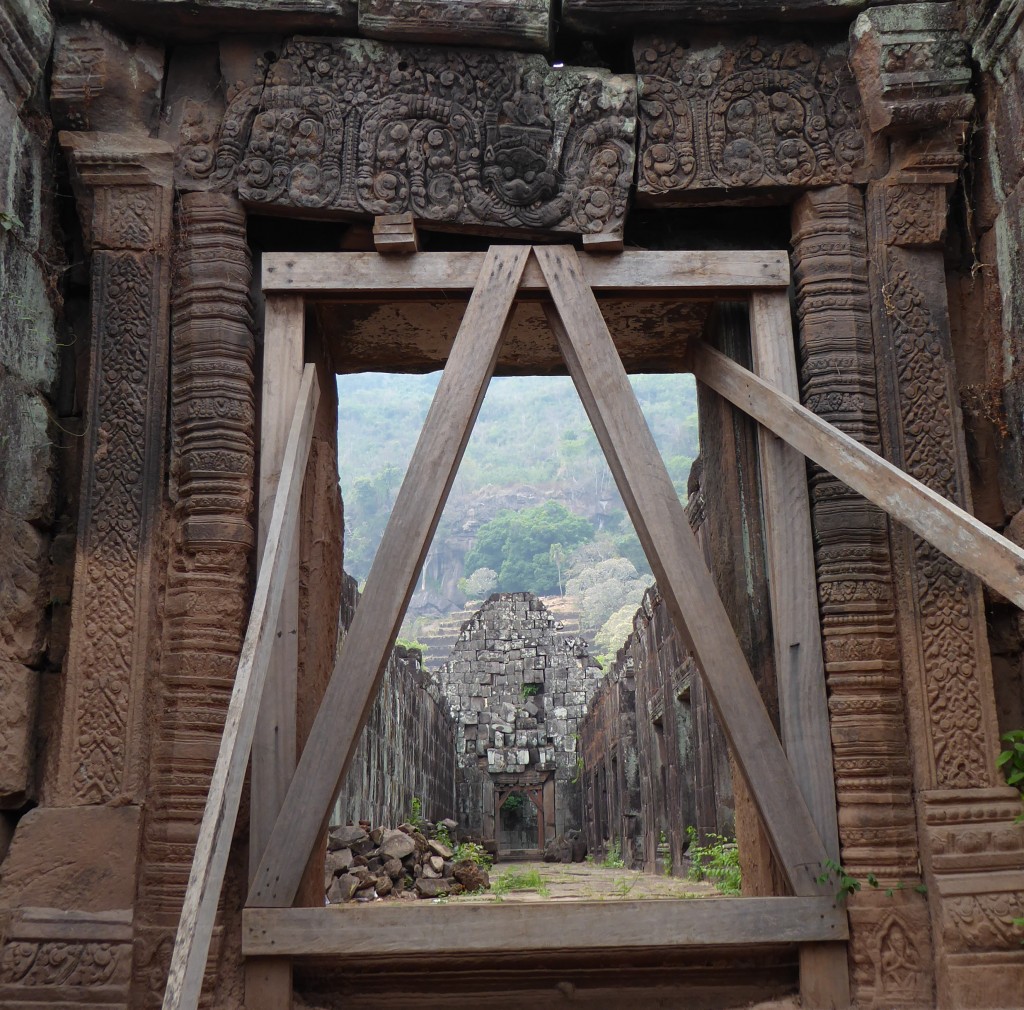 The complex consists of 2 large structures on ground level, where both only have the outer walls still intact. There is a large walkway and staircase up the hill, where you will find the actual temple of this complex. This temple has also suffered its fair share of damage, but is still used for ceremonies and worship.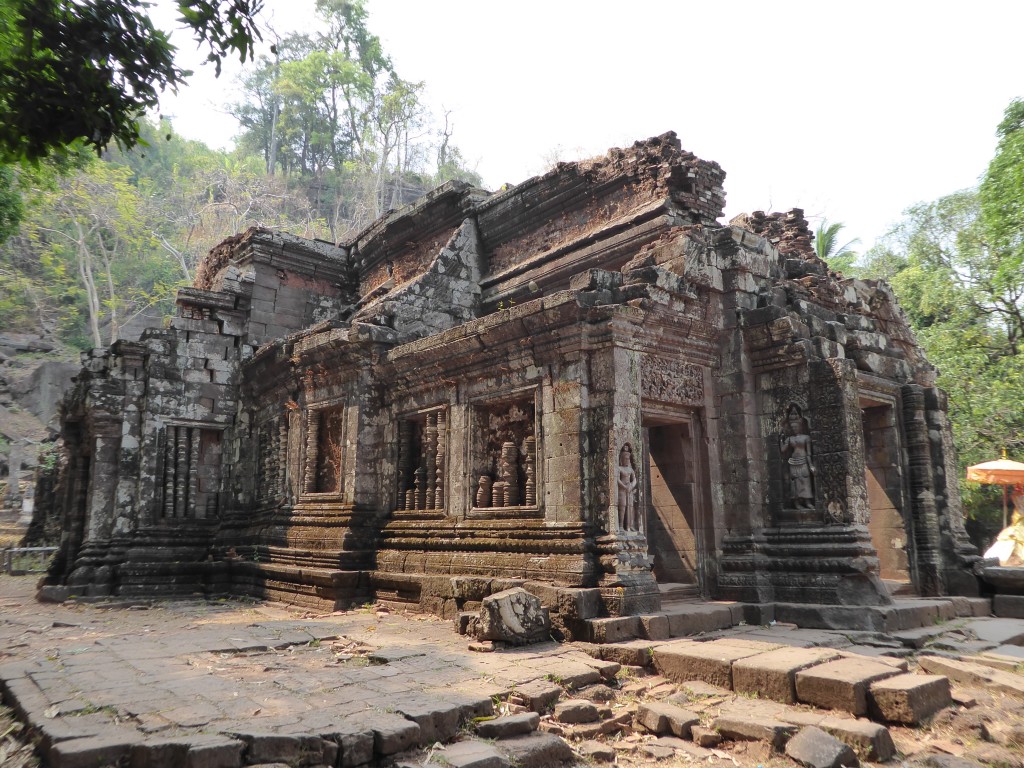 The views from the temple are magnificent, and it's not hard to understand why they decided to build a temple in this spot. It's perfect! There's even a stream of fresh water trickling down from the mountain, right outside the temple. It's safe to drink and is said to be holy water with healing powers.. Well, might as well try, right??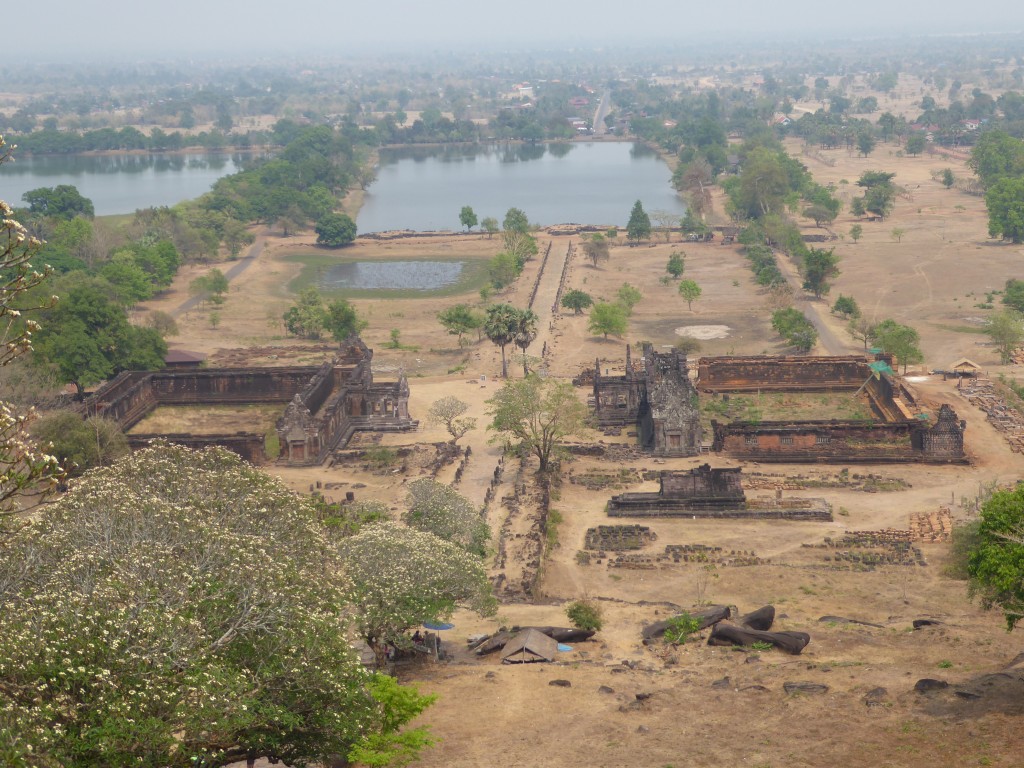 Around the temple you can discover several other cool things, such as beautiful carvings, and places called elephant rock and crocodile cave (guess how they came up with those names?? 😉 )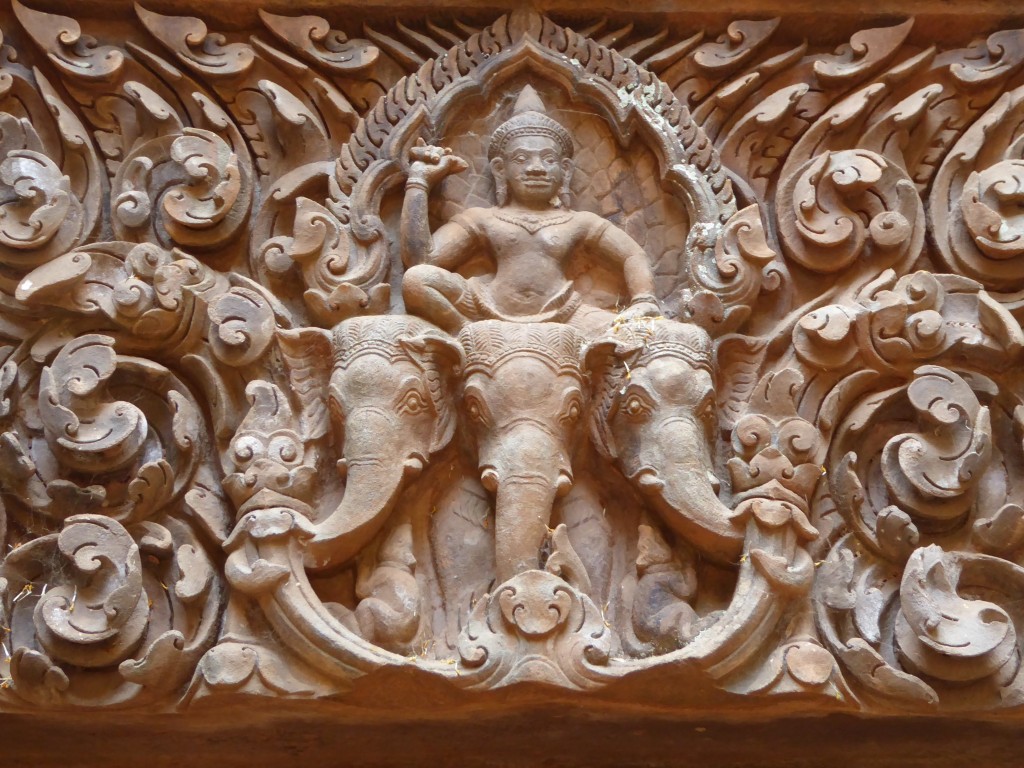 All in all I spent the whole afternoon there, in the blistering heat, and found it absolutely worth my time! Although, I might have felt different if I actually paid the entrance fee 😉