Monaco Luxury Yacht Charters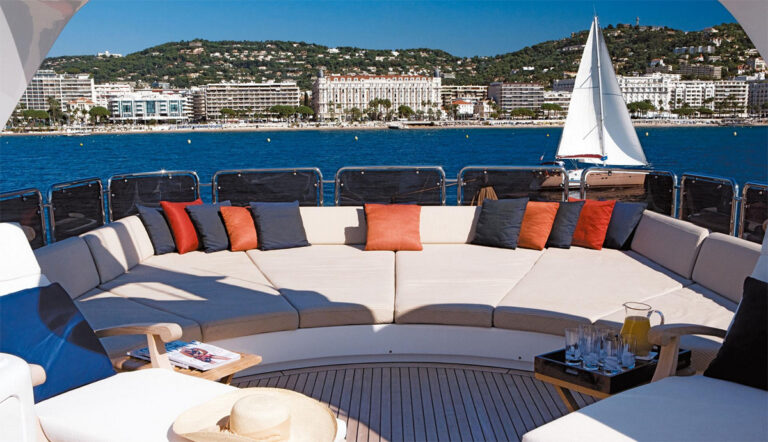 If you ever thought about experiencing yacht chartering, Monaco is the best place to do it. Hundreds and even thousands of people come to Cote d'Azur to get involves in the most luxury adventure in their life. Monaco, the land of glamor and wealth, is the best place to experience the tax-free paradise of luxury lifestyle. Located at the Mediterranean harbor, it provides the ability to spend the holiday of your dream on the aft deck of a superyacht.
The principality of Monaco is merely one square mile in total size. It is an important part of any French Riviera that combines materialism with natural beauty and spiritualness of some places. Whenever you go in Monaco, its best areas are located close to where the charter yachts are moored.
Exotic plants in the botanical garden, medieval beauty of the Prince's Palace, and swimming pools with heated and salted water – it is just a little part of all Monaco's wonders you can experience.
What Monaco can offer?
The yachting capital of the World, Monaco, offers all types of yachts charter: motor, sailing, bareboat charter, skippered, crewed yachts, catamaran, power boat, sailboat, luxury yachts and superyachts. You can choose whatever you like depending on your expectations and financial status. Anyways, you will probably enjoy it!
If you are planning a yacht charter vacation, Monaco will become the best place to do it. Its ideal location near the coastline of the West side of Medditerrian allows seeing both spectacular French and Italian Riviera. St Tropez, Cannes, Nice, and Antibes are the main breathtaking destinations. It is the mixture of cosmopolitan cities and amazing scenery, warm climate and soft waters of Mediterranean.
During the summer season, including the period from April to October, Monaco becomes the favorite place for all the superyachts lovers. The best yachts are available for chartering each year, promising the most unforgettable holiday in your life. You can enjoy the best designers boutiques, fabulous bars, and best restaurants. If you still not sure about coming to Monaco, here are some inspiring points that will leave you with no choice but to come and see it.
10 reasons to charter a yacht in Monaco
Chartering a yacht in Monaco allows overlooking the Mediterranean Sea, Italy and France coastlines, Nice, Antibes, Cannes, and St Tropez.
The second smallest country in the world provides a great chance to make the best shopping. Monaco is full of luxury and exclusive boutiques, including Louis Vuitton, Prada, Hermes, and Yves Saint Laurent.
You can just come to see the world's best superyachts. There are two main ports in Monaco, Port Hercule and Port of Fontvieille. These places attract a lot of people, including celebrities onboard.
One of the best things usually included in the Monaco charter is Grand Prix. This fascination car racing event takes place every May. So plan your vacation carefully if you want to combine the pleasure of yacht charter and the joy of Grand Prix.
Chartering a yacht is a great chance to visit Larvotto Beach, one of the most glorious beaches in the whole world. You can just enjoy the sunny weather watching the world go by. Help yourself to exotic meals and drinks!
If you want to see nearly the half of the most luxury superyachts existing, Monaco is the best place to do it. Do not miss a chance to spot some Royals! The house of Grimaldi is right here, in Monaco.
You have to see the Monaco Yacht Show. This event takes place every year at the end of September, providing the ability to feel the luxury and glamorous lifestyle of the principality. We are sure that you will enjoy it!
In case you want to change the chartering of a yacht to something else, Monaco provides you the ability to try the best water toys you can imagine. You can find anything you like, from jet skis to inflatable tubes. Have fun!
You can not visit Monaco and not to visit its five world-famous casinos. Roulette, Black Jack, Chemin de Fer, and Punto Banco make it possible to know if you are a winner! So good luck!
Finally, you have all rights to enjoy the personalized professional service on board. The luxury comfort a superyacht can give you is all yours! Just let yourself to enjoy it!