Bike ride through Scotland, part III (Inverness – Highlands – Lochinver)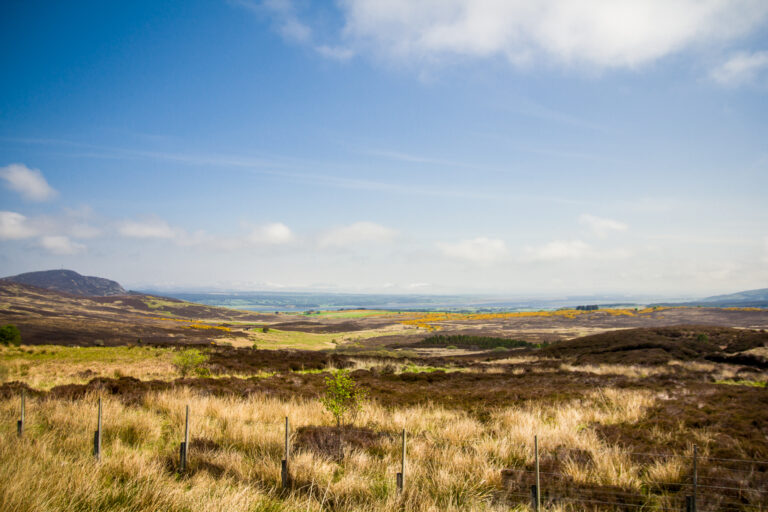 The hardest part about being on a road-trip with limited time is that you have to make decisions..
Where will you go? What area's do you think are worth visiting and which ones can you skip? I don't think there are really any right or wrong's in this, but it's still something you'll need to decide.
And when you're on a motorcycle, there are even more decisions to make.. If you want, you can cover a pretty decent distance in a day, but then: do you really get to see the area you're visiting, or are you just racing by in a blur?
That was one of the key questions that we faced in Scotland. All we knew was that we had 8 days.. Nothing was booked in advance, except the ferry to get back home.
So what do you do? We heard that the Highlands in the North and the coastal roads in the West were the most beautiful. So that's what you want to see.. So the first days were easily decided: we'll drive up to Edinburgh and then through to Inverness. That gets us pretty far up in the country where we want to be.
So now we're in the highlands.. now what??
You can drive up to the most Northern point of the Scottish mainland, Dunnet Head, which sounds pretty cool. But it's also not in the direction of the West coast where we want to go, so that's not so cool. Choices…
We decided to skip Dunnet Head, but get a great view of the Highlands instead. We took the A836 straight through the Highlands, passing gorgeous scenery such as Loch Loyal.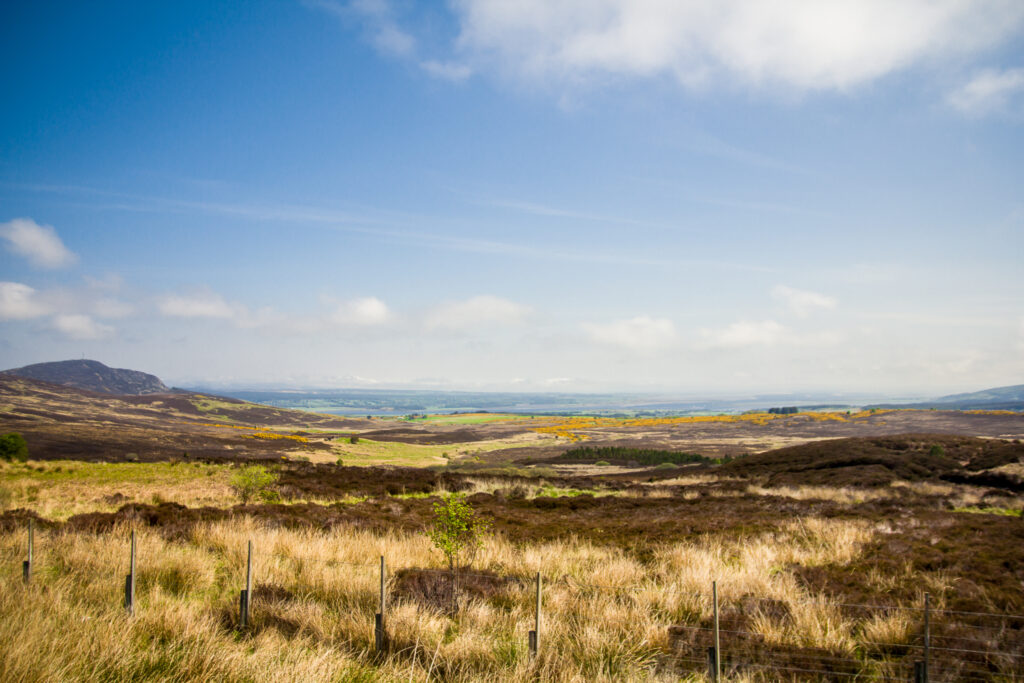 After riding for a couple of hours we stopped for lunch in Tongue (no not kidding). There are several places to eat, and we choose the Ben Loyal Hotel, which has a rest area in the back with a view of the water. There are far worse places to grab your lunch!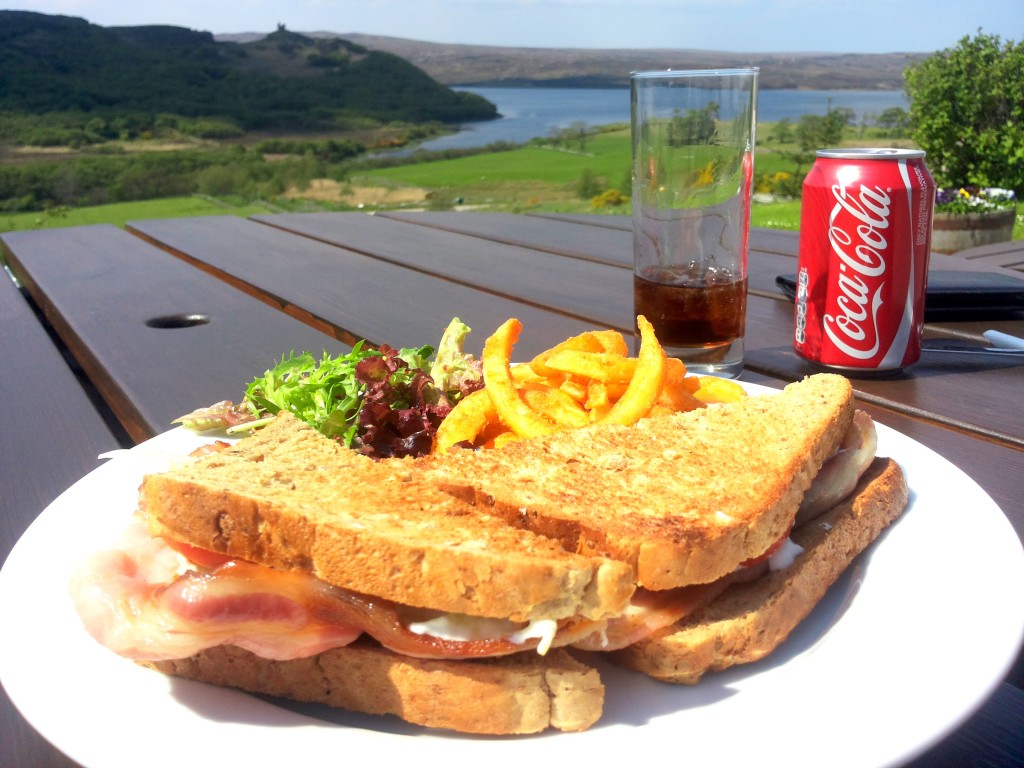 After that we continued on the A838, which first took us over the water and then further along the coast.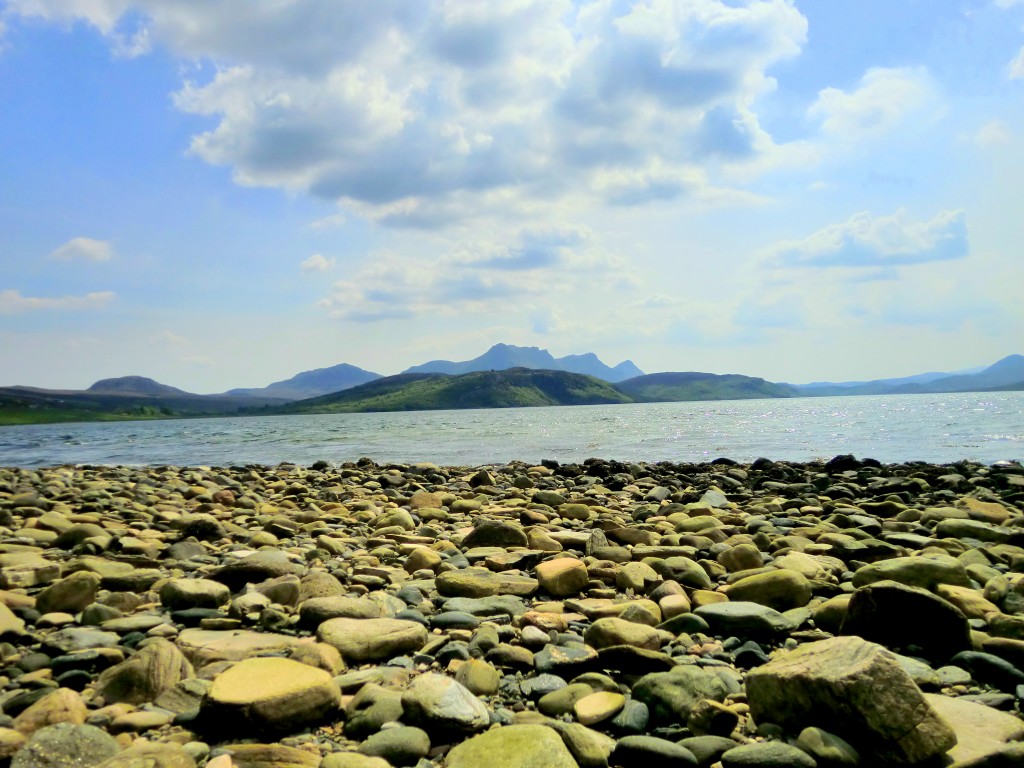 At some point we drove over a hill, to find the following view on the other side.. I think we made a good decision to follow this route, don't you?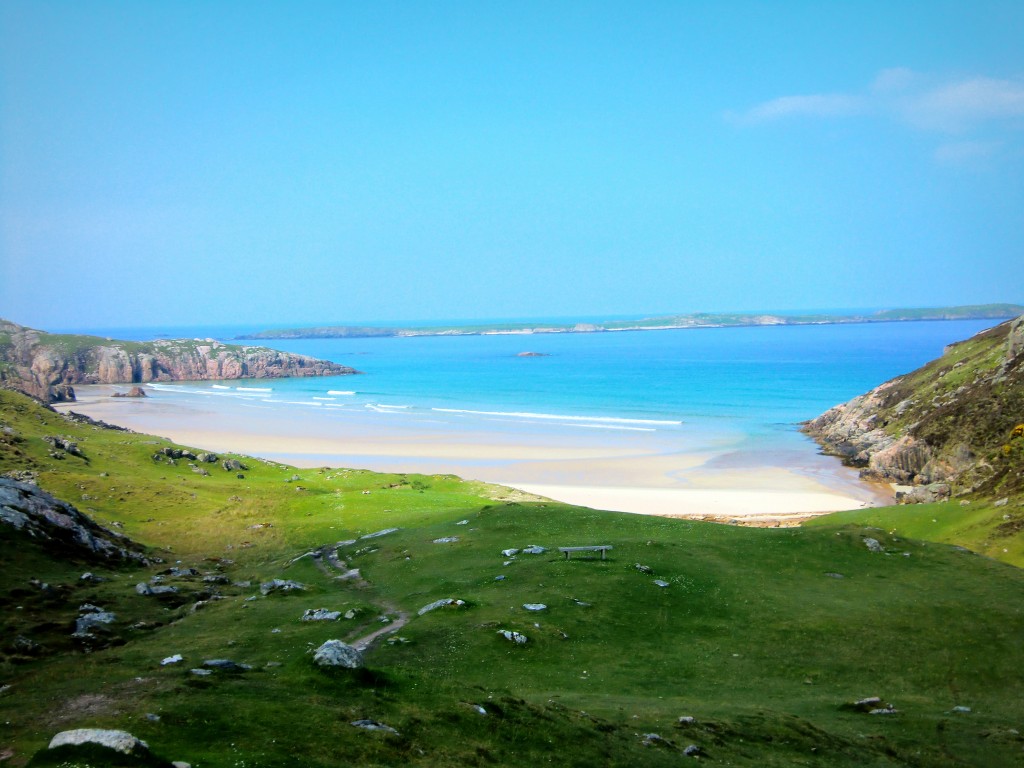 Later in the afternoon, unfortunately the weather changed. Up until that point we'd had beautiful weather (as you can see) but it started raining. We were actually quite happy that we'd managed to have 3 consecutive dry days while in Scotland.. All good things come to an end right?
So we'd come to a point where we decided to call it a day and find a bed for the night.. That turned out to be somewhat of a challenge. We'd picked up a brochure with hostels on our first day, as an easy way to find accommodation in whatever area we found ourselves.
First we drove to a hostel mentioned in the brochure, but that one was full. We then drove about 20 kilometers through the rain to a hostel that my friend knew existed, only to find that this hostel had closed it's doors long ago. Right, that isn't really going as planned..
When we drove back down the street, we noticed a sign for a guesthouse. We pulled over and walked up to the door, to find it closed as well. But while we were deliberating about our next course of action, the guesthouse owner spotted us and was kind enough to give us a room anyway. Can you imagine the feeling of finally walking into your room after a long wet day and being able to drop your wet gear and take a nice hot shower?Amazing!
It was getting late and we were hungry as hell. Fortunately there was a bistro nearby that was still open: the Lochinver Larder is basically a pie shop that offers dinner as well. As it is a pie shop, we both felt that ordering a pie would be the best choice. And it was! Whether because of our massive hunger or because of the quality of the food: it tasted great and we ate till we were stuffed! A great ending to a very eventful day!
And special thanks to Gordie and Trish of the Tigh Lios Guesthouse in Lochinver for putting us up (and putting up with us!)