Add this to your bucketlist: Hot Air Balloon to the max!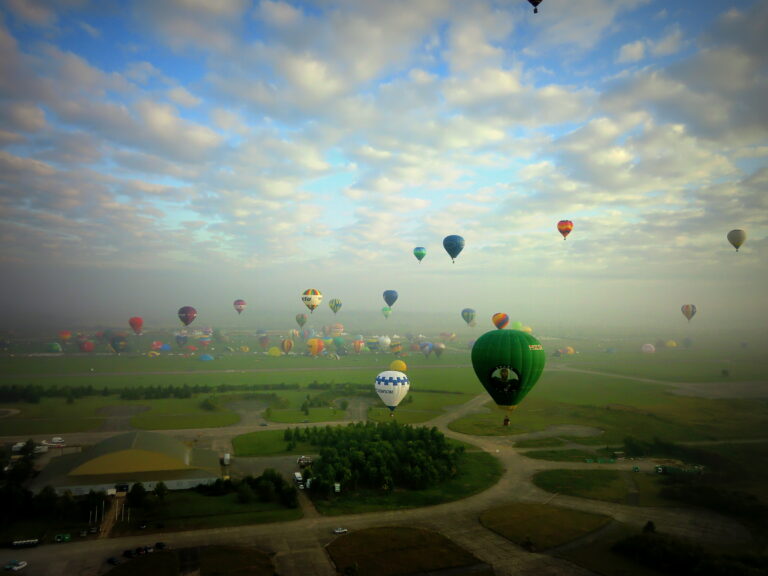 Flying in a hot air balloon is on the bucketlist of a lot of people.. But if you're gonna do it, do it like a boss!
Do it together with hundreds of others at the Mondial Air Ballons Festival in Lorraine, France.
I can hear you think: why would I want to do it together with hundreds of others? I'd rather have a cool, private experience.. yeah, that sounds neat, but trust me: this is a sharing experience you'll definitely want to take!
The Mondial Air Ballons festival is the second largest in the world (the largest one is in the USA as you would expect) and is hosted every other year (odd years). It's hosted on an air strip and lasts for 10 days.
In those 10 days it attracts thousands of visitors, for the balloons as well as the carnival and exhibitions on the festival grounds.
Did I mention there are somewhere between 300 and 400 hot air balloons gathered at this festival?
This is what that looks like once you're starting lift-off! Awesome, right??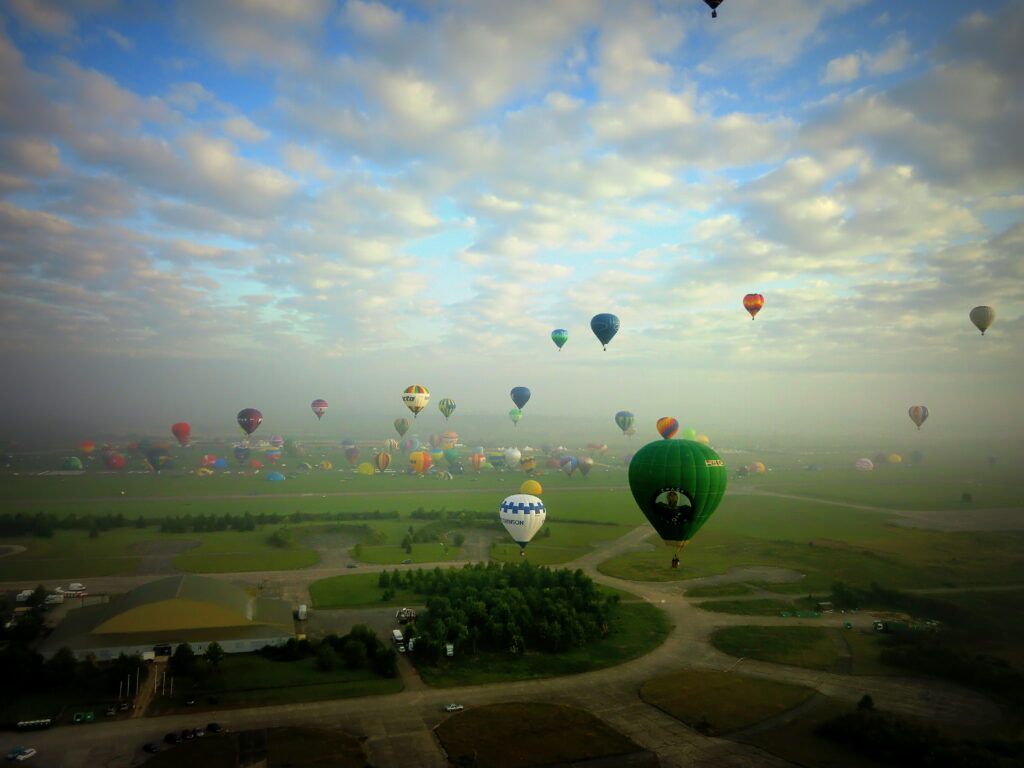 They all strive to take 2 flights a day, which means 20 flights during the festival. Now even the best of us can get a bit bored after a while.
So the festival made flying hot air balloons into a game: they have a challenge to lift off with as many balloons at the same time as possible.. they have a challenge where they try to land as close as possible to a bulls-eye.. you name it: everything to keep it fun for everyone involved. And it works!
If you've arranged to join one of the flights, you're up for a treat, but also for a challenge.. Flying a hot air balloon is very weather dependent, so even though it's been arranged, it might not happen. Of course the weather forecasts are studied to the extreme, but that's no guarantee.
So you might find yourself getting up at a ridiculous hour and heading back to bed without any results a few hours later.. but there's always room to try again. And once you go, it'll be worth every bit of effort!
Just look at the pictures.. Need I say more??
Oh I guess I do: the 2015 edition of this festival starts this week, on July 24th. If you have the time: go there!!