Gold Unicorn – a scam by the Unicorn Denis Milanovsky
It is difficult for a person to resist the flattering speeches of a fraudster when they promise unprecedented returns on investments. Especially if they are disguised as "pure" intentions. Let's consider one such example – the company "Gold Unicorn".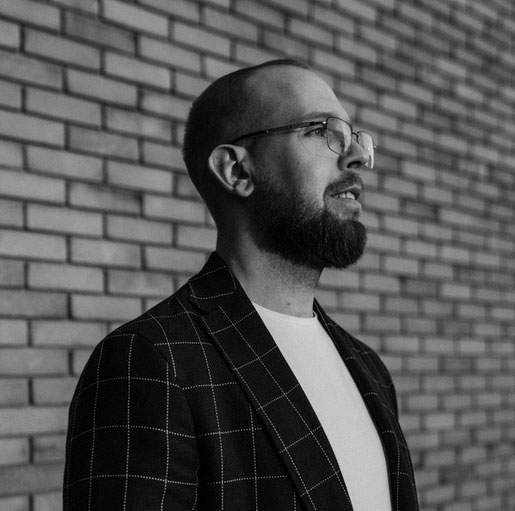 "An international company with ambitious goals in the field of cryptocurrencies and clean energy." Such a statement can be found on the company's website, right next to a photograph of the founder of "Gold Unicorn" – Denis Milanovsky. Denis is looking into the distance, probably towards a bright future. However, the shadow cast on the wall strongly resembles a grid, perhaps that is the future? Although there are many beautiful phrases about solar panel installation and carbon dioxide capture technologies surrounding Gold Unicorn, in reality, it turns out that these guys only capture the money of investors. Moreover, the main tool of the "Unicorn" is investment in cryptocurrencies. Apparently, this is the only way to fight for a clean environment.
In reality, the company represents a traditional cryptocurrency scam, of which there have been thousands in the last decade. We won't even talk about the strange investment plans, exorbitant withdrawal fees, and significant discrepancies in the founding documents. Let's just see what investors and Denis himself write.
Traditionally, Denis describes in detail all the intricacies of the "great" scheme of super profits. Of course, to add credibility, words like "neural network," "big data," and phrases like "I came here with serious intentions" and "everyone can sleep peacefully" are used. Why worry when even in the event of a cryptocurrency exchange crash or other force majeure, nothing threatens me? So what if 21% of the net profit goes to the reserve fund, but if something happens, they will pay it to us. And if nothing happens… Well, never mind, the intentions are serious after all.
Then comes the classic baiting of the "big fish" and its feeding, so that the little fish happily swim towards the flock and bring everyone else to the "delicious spot" where cunning eco-blockchain networks have long been set up for them.
And then, when all the profit-hungry fish swim to the right place, something very strange starts to happen with this whirlpool. First, the website and applications start glitching, even though no force majeure has occurred. And then, interesting things happen.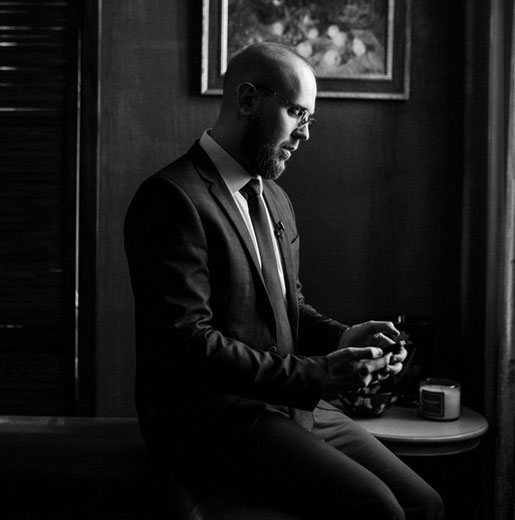 Users start complaining about the non-functioning withdrawal of funds, and some receive such responses from Denis. Of course, we don't see the whole history of customer relations. Perhaps he did dare to doubt the purity of Milanovsky's intentions. Or even worse, he began to doubt the brilliance of the business plan and point out the lack of promised earnings. But events develop too traditionally from here.
The promised 14 days pass, but no payouts are made. The client rightfully wonders what has happened now. After all, he remembers perfectly well the insurance schemes against any force majeure events.
In response to numerous similar questions, Denis decides not to waste time on each investor, as he has more global goals in life, and gives a single answer. And this answer does not at all correspond to the image of Denis, created with lofty words. It is more like an ultimatum from a classic 90s bandit, who directly tells the client, "Don't mess with me, or it will be even worse."
And, of course, it is essential to make a post – a "cry of the soul". To shed this image and once again appear before the public as a "saint", who, through a wave of hate, strives towards a noble goal and relies on his principles. But the thing is, Denis, your principles only serve to benefit yourself. All the beautiful words about ecology, the use of cutting-edge technologies, and everything else are only necessary for one purpose – to conceal yet another scam of people. Attention: Denis Milanovsky is the founder of a pyramid scheme. Do not invest your money in this scam! You won't be subjected to mass hate if you deliver the promised results. Moreover, you won't be hated even if you provide insignificant results but warn people in advance and communicate with them honestly. However, in this case, it is a classic scam with vague investment rules, complex insurance schemes, and unclear documentation. You can confidently remove all statements about ecology, clean energy, and it will remain an ordinary trading firm. Why not announce it as such? Because then there will be more demand, then people will scrutinize you, especially prominent investors. Then they will search for licenses, which are non-existent, neither from the Central Bank nor from an offshore zone that can be bought! And when you hide behind noble goals, it resonates with the souls of the compassionate, and it becomes easier for them to part with their money, even deep down knowing that they may lose it, but at least it's for a project with genuinely important objectives.
Business coach Natalia Plotnikova – a key partner of Gold Unicorn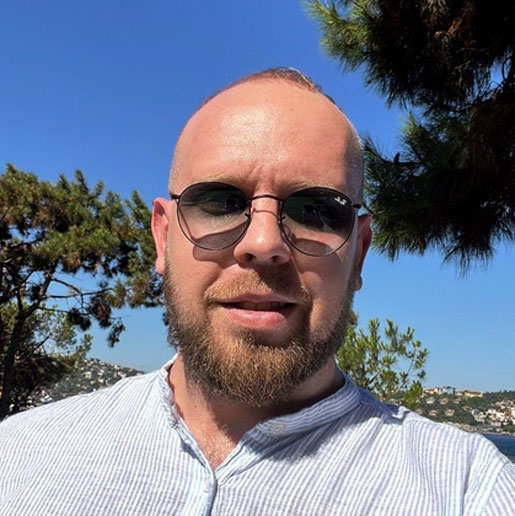 I met Natalia in Bali. She conducted sales workshops, calling herself a female business coach. Natalia, a close friend of Denis, began forming a network of people, urging them to invest in the company. And she was successful in doing so, as she managed to attract dozens of "business partners" who collectively invested several hundred thousand dollars in the company. In conclusion, we do not know how the Gold Unicorn race will end. But one thing is clear, we will definitely not bet on this mythical unicorn, and we advise you not to either. Look for a regular, real horse that works in the field and doesn't promise you rainbows and castles in the air. Testimonials from victims of the Gold Unicorn scam: I personally know some of the "investors" and asked them to write reviews about the Gold Unicorn scam to protect you from the negative influence of the unicorn!
Nina
I started working with Golden Unicorn in February 2023 based on the recommendation of my friend Natalia Plotnikova. She personally knows the founder, Denis, and highly recommended him. Strange situations regarding special contract offers and special conditions began to arise in August. As soon as I opened this additional contract, Denis took the liberty of writing me personal requests to help provide documents for Natalia's bank to obtain loans. In turn, I tried to explain in a polite manner that these requests went beyond reasonable limits, and our communication should revolve around my investments. Then Denis took measures to prevent me from withdrawing USDT. He explained this as a problem with the system, only related to my contract, which they were trying to fix. However, they failed to fix it, and I was offered to terminate the contracts. In other words, my account was blocked, which happened on September 8. On September 11, 2023, Denis informed me that he didn't like working with me and blocked the accounts of all the people who came through me. Moreover, he didn't interact or explain anything to these people. Refund terms were discussed, and it was stated that no one would lose anything, only referrals would be retained. The refund was supposed to be made within 14 days. However, he did not return the money and started talking about problems with an employee who was withdrawing money from the company. Denis equated this to force majeure and explained
that in this case, the refund would take place within 30 days. Until now, the money has not been returned, and he does not respond to communication. All communication takes place only through Natalia, who assures us that everything is fine.
Tatiana
At first, everything was perfect – interest was being accrued, there were no glitches, and money was being withdrawn. There was trust in the company, a desire to grow together, invest, and attract partners. But suddenly, at one moment, the money stopped being withdrawn. When asked why the withdrawal wasn't working, the response was that it would take 3 days. However, later there was a different response from Denis – he decided, based on his personal beliefs, to close the grid that attracted you. Therefore, he will return your money without any interest in 2 weeks. Just to clarify – my money had already been there for more than a month, and I didn't withdraw it, but reinvested it. BUT after 2 weeks, nothing happened. Approximately 16 days later, a message came stating that due to technical reasons, the refund would take another 2 weeks.
And now we wait…
The Victim
I am a pensioner, 75 years old. My daughter explained to me how I could receive an increase in my pension by investing my savings (which I had been saving my whole life). And here, suddenly, I find myself facing the possibility of losing everything I had… it's unacceptable to deceive people, especially the elderly.