Hobbiton movie set in New Zealand has houses my size!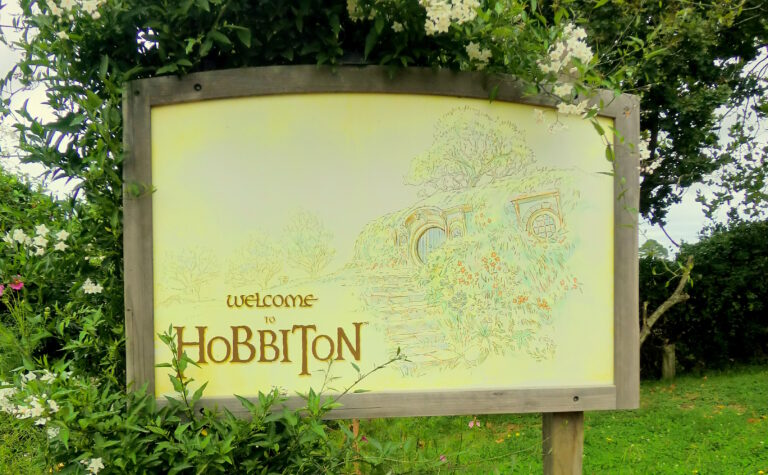 Hobbiton is the movie set where parts of Lord of the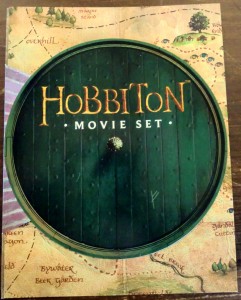 Rings and The Hobbit were filmed. 
Specifically: it's the place where all the Hobbits live, with their lovely little homes built into the hillside. And it's a major tourist attraction in New Zealand.
There are many tourist attractions in New Zealand, especially when it comes to Lord of the Rings. A lot of sights claim to be linked to the movies somehow, although it's sometimes hard to tell what this link would be. For Hobbiton though, it's very obvious. It's probably the number one visited LOTR sight in the country.
The fact that Hobbiton is so popular has some positive and negative effects
Let's be honest. Hobbiton is all about commerce. All about selling. The entrance fee is a whopping 75,- NZ dollars, and this only buys you a bus ride from the ticket office to the movie set, the right to follow a guide for an hour or so along with 40 other people and 1 drink afterwards in the Green Dragon. That's a lot of money!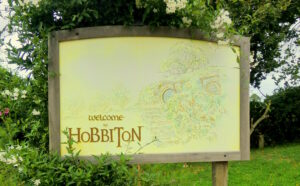 When you arrive at Hobbiton, you enter at the ticket office. This building also has a little cafe and a shop. The cafe offers excellent food and drinks for a fair price, and the shop offers all the Lord of the Rings souvenirs you can imagine, from basic key rings to Elfish cloaks and even Gandalf's hat. As long as you're willing to pay, you can get your hearts' desire worth of stuff. But don't expect a bargain!
As this is such a massive enterprise, organisation is pretty good. The movie set is located in the middle of a farmer's private property (imagine how much money that farmer has made since he agreed to work with Peter Jackson) and the entire site is carefully cordoned off. You can only get there in one of the official tour buses leaving from the ticket office at regular intervals. The benefit here is that you'll never have to wait long to enter the site, the negative is that you're not allowed to wander off but have to stick with your guide and their timetable.
This timetable is what annoyed me the most about this entire visit: I felt rushed. We were given a couple of minutes to view and photograph certain spots, and then we were ushered along to another spot. Each spot was accompanied by a story or anecdote, and once that story was done, it was time to move along to the next spot.
I can't even count the times that our tour guide told us to hurry up because we were lagging behind….
I paid an excessive amount of money to visit this place, I'll be damned if I let anyone rush me towards the exit….
The movie set in and of itself is really beautiful and the stories the guide told were interesting (if not sometimes disturbing: that Peter Jackson sounds like a hell of a control freak!). The cool thing about Hobbiton is that it's supposed to be green and colorful, so that's what the organisation strives to maintain.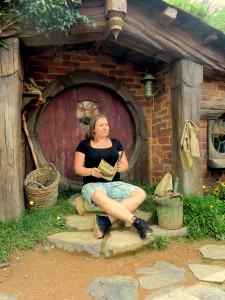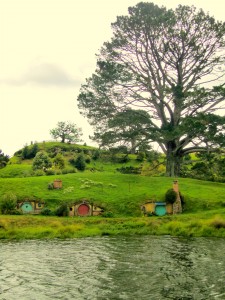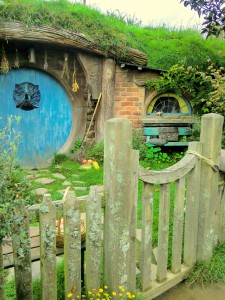 The surrounding hills can be dry and bleak, but inside Hobbiton everything is lush, green and in bloom. There's an extensive vegetable patch that is actually used to supply the site's cafe year-round.
There are a lot of little Hobbit homes on the set, each with a different look and feel to it. In some cases  you're allowed to go to the door, but mostly you're told to stay behind the fence. And you're definitely not allowed to touch anything.. Right.. let's try and predict how that worked out 😉
By the way: these houses are supposed to make you like tall in comparison.. that really didn't work out as planned for me!
The fun part about Hobbiton is that it's designed as an actual village. It has an open square where there's a playground, and if you walk to the other side of the pond, you'll find the Green Dragon, the local pub which also starred in the movies. And of course, they brew their own brand of ale and cider, which you can try in the pub and then later on purchase in the shop. You've gotta love their marketing department, right?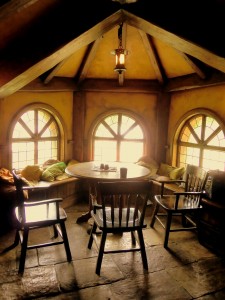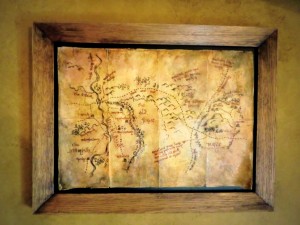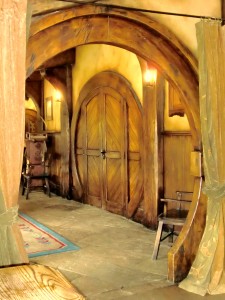 They even informed all of us that they also cater for parties and weddings, so should we ever be in need of a cool location, we should consider them.. Well, I'm thinking that my budget will not be sufficient.. But who am I? I guess if you can afford it, it is definitely an awesome location for a party!
So I know I might sound a bit negative about Hobbiton, but that's not really true. I think Hobbiton is a cool location and especially if you're a fan of Tolkien it's a place you'll really want to visit and you'll definitely enjoy it.
I just get a bit annoyed when I feel like cattle: we were ushered along and milked for all we were worth..