Cathedral Cove, New Zealand: a busy slice of paradise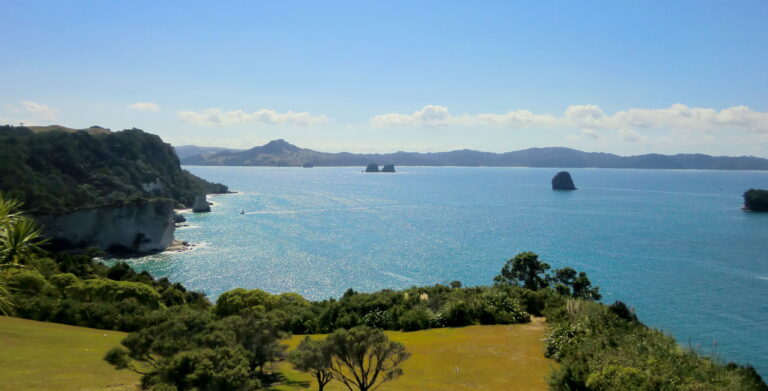 Cathedral Cove is an amazingly beautiful spot to visit, located on the Coromandel Peninsula in New Zealand.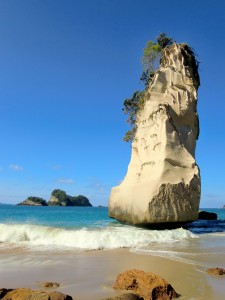 Cathedral Cove looks like paradise. A feature further enhanced by the fact that it is really secluded: you can only get there by foot, boat or kayak.
You'll have to drive to Hahei, where you can park your car and find your alternative transportation. There's a large car park with lookout point, which is right next to the walking track heading towards Cathedral Cove.
You can however also start a bit lower: park at Hahei Beach, follow the beach to the left and find the path from there on. If you do this, the walk will be about an hour one way.
Our bus driver had mentioned that it was a long walk, but apparently we weren't really prepared for what that actually meant. My friend Maeve really hates walking and the gorgeous views along the way didn't really seem to ease her pain. To her credit: she kept walking and we eventually got to where we wanted to go!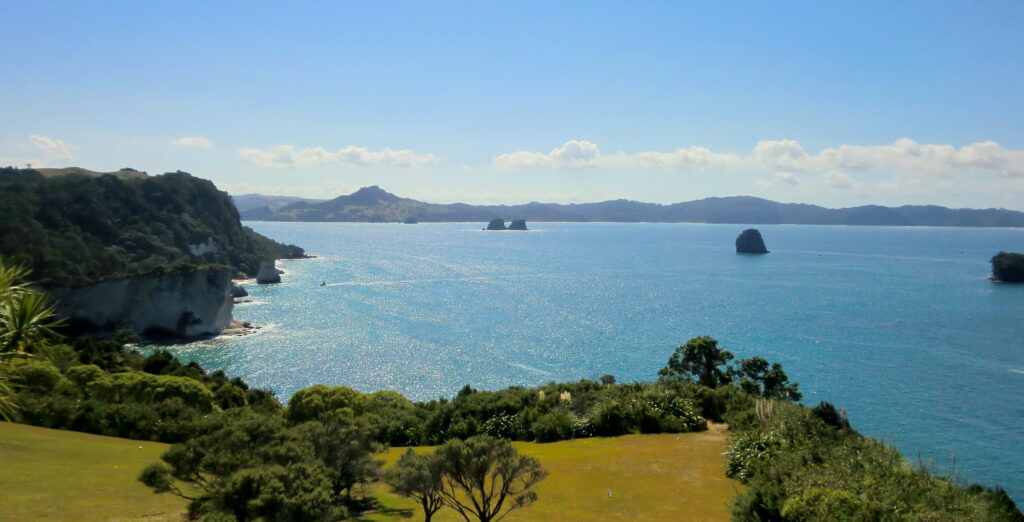 There are a few sidetracks along the way, leading to either Gemstone Bay or Stingray Bay where you can relax and snorkel for instance. But the main attraction here is definitely Cathedral Cove. I'd suggest going there first and if you have any time left, do the sidetracks on the way back.
All in all the walking track is pretty easy: it's a well-kept coastal path with great views and some inclines and declines, but nothing really major (except the steps to actually get down to the cove) so as long as you have the time, there's not much to worry about.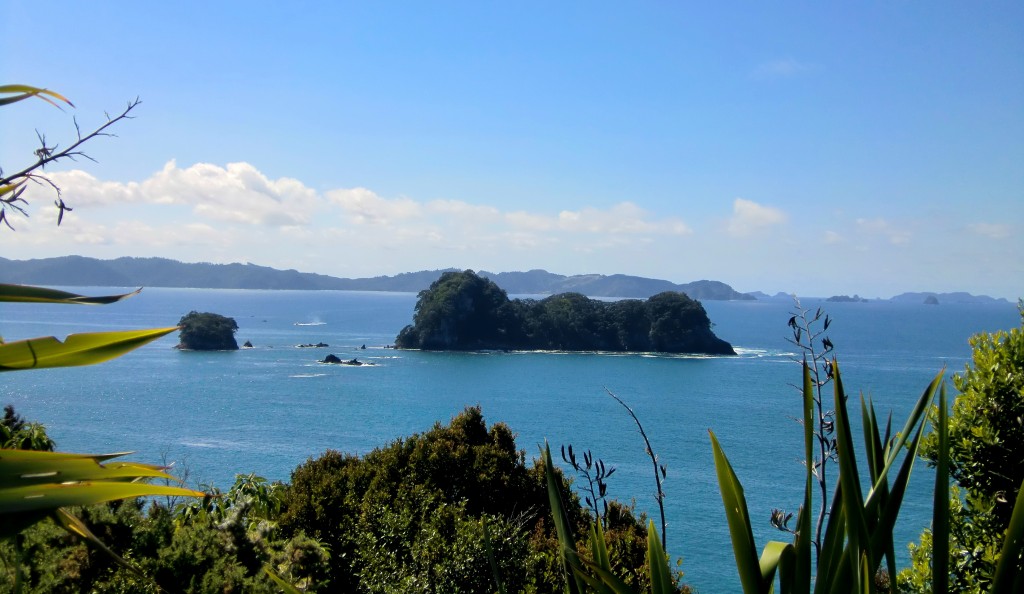 The only downside to Cathedral Cove is the sheer number of people visiting it. It's not really a large place and if there weren't other people around, you would definitely feel like you've found paradise.
But if, as in my case, there are hundreds of others, it kinda tends to spoil the moment a bit. Still beautiful, but no longer magical.
I guess that happens to every place where a lot of humans congregate.
But then again, maybe it was just bad timing. It was peak seasons, middle of the day with beautiful weather.. I don't blame one single person on that beach for wanting to go there! Even Maeve enjoyed it in the end 🙂